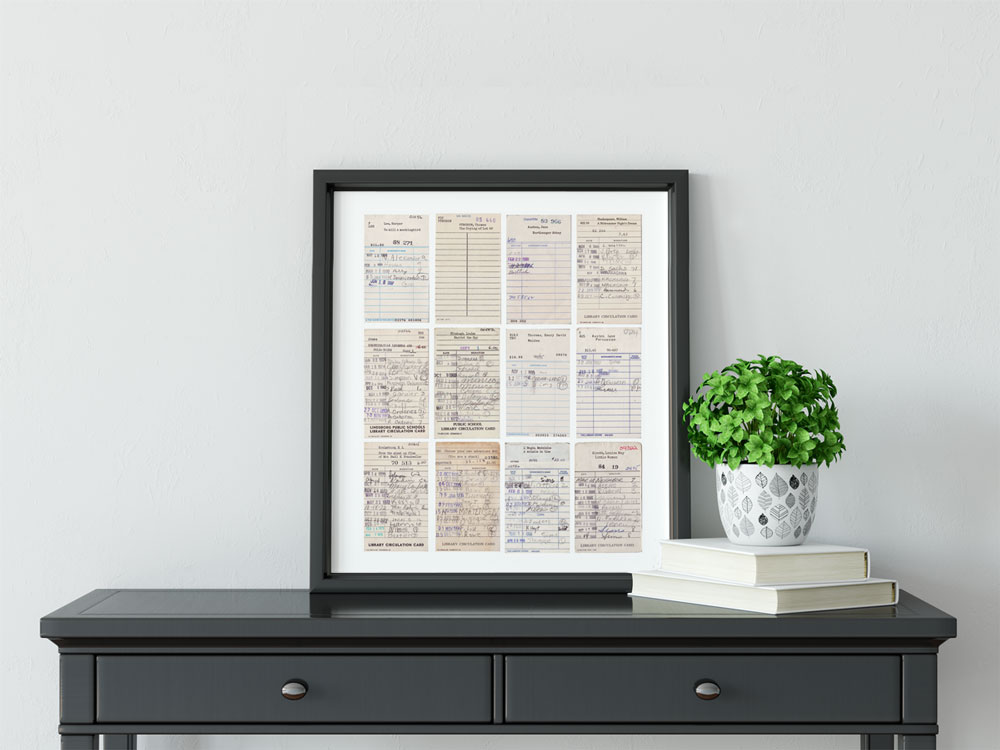 Congratulations – you're on your way to getting custom art from Lellobird!
Here are the steps to claiming your gift:
1. Start pondering your favorite books. Make a list and check it twice. Make yourself a cup of tea and pace yourself – narrowing it down can be hard! If you've been given a 16×20″ print you can choose 12 books; if you have an 18×24″ print you can choose 20(!) books.
2. Email your list of books (title and author) to hello@lellobird.com. In your email, also let me know:
If you want all Oakland library cards as your background (otherwise I'll use an assortment, some of them sometimes made up to fit the title of the book, like Alice in Wonderland coming from the Oxford Library)
The address where you want me to mail the finished piece.
Please allow up to 1 month (sometimes longer during busy times) from the date your send me your list of books until you receive your finished artwork. If you have any questions at any point in the process, feel free to email me!